Renting a self storage unit in Washington, DC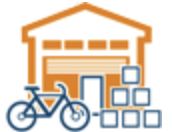 Washington, DC Self Storage Units
If you are planning a move, cleaning out your garage or attic, scaling down your business, or just need some extra space storage, you can use USStorageUnits.com to find cheap storage units in Washington, DC. We understand how valuable the items you're storing are to you and that's why we can help you find self storage units near you with security access. Whether you are in need of climate controlled storage units, drive up storage units, uncovered parking spaces or covered parking spaces, we can help you locate the right storage units in Washington, DC. No more worrying about your belongings being protected or taking up valuable space in your home or business, simply ask us, where do I find Washington, DC storage units near me?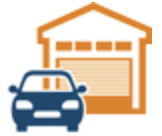 Washington, DC Vehicle Storage Units
Have an old, vintage car that you absolutely love? Or, perhaps you have a vehicle that is not currently in use but you are not ready to sell it yet. Maybe your car is out of commission and the residence rules of your neighborhood forbid you from keeping it outside your home. Whatever the situation may be, renting a self storage unit provide a safe and secure place to store your vehicle. Climate-controlled self storage units, which can regulate the temperature, are a great option for storing vehicles.

Washington, DC Business Storage Units
Imagine your lease expiring before you've found a new residence. This is a stressful situation that is all too common. Renting a self storage unit temporarily can help to offset some of the stress that is involved in the hectic moving process. If your new home is not yet ready, then a self storage unit is perfect while you get things sorted out. Additionally, if your new home is significantly smaller or you are just interested in downsizing without parting ways with your belongings - then look no further than a self storage unit. Self storage can also come in handy when remodeling your home. If you are working on a large-scale home improvement project and need a temporary place to put furniture, then a self storage unit is a convenient option for doing so.

Best Amenities Offered by Washington, DC Self Storage Facilities
Whether you are just starting out or you've been in business for a while, extra space is always welcome. If your business involves inventory, then it may feel like your products are taking over your home when you work for yourself. A self storage unit can help small business owners get organized and free up extra space around the house. General contractors can use self storage units to store tools and equipment. Sales professionals can use them to store products. Just about any business owner that deals in physical products can use a self storage unit to make their lives a little easier.

Washington, DC Student Storage Units
College dorms are notoriously small so a little extra space is always useful. Students who attend college far away from home can utilize self storage to ensure that they can bring as many of their belongings with them without comprising the space in their already cluttered dorm rooms. Since college kids tend to be strapped for cash, renting a self storage unit can reduce the likelihood of needing to stock up on certain items that they can easily bring from home and store. Parents can buy the essentials in bulk and rent a self storage unit near to campus to ensure that they never run out of necessary items. A self storage unit can also be used to store the items in a door room during breaks.