Benefits of a Student Storage Unit
There are a lot of great benefits with a student storage unit. These units give you a secure place to put your things, whether you're storing them during the summer months or at other times of the year.
The biggest benefit you can expect is peace of mind. You won't have to wonder what's happening to your things, or whether the person you left them with is taking good care of them. There's no fear of someone else in your dorm damaging them, or agreeing to store them and then not treating them right.
Since you can't leave things in your dorm room or student apartment when you move out for the summer, you'll need to be sure you have a good place to put them. Along with peace of mind, a student storage unit gives you a dedicated space and trusted security.
Since there are some different options for sizes, security measures, whether you want climate control, and other decisions, you can take a look at what's available and choose the option that works for you. Don't settle for less. You want to know your belongs will be there, undamaged, when you return.
You'll also have the benefit of convenience, because you don't have to move things back and forth from your school to your home. Just moving them to the storage unit is easy, because it's close by. But if you're living several states away for school, you don't want to ship everything to your home for the summer and back to the school again in the fall.
That can get expensive, risks damage, and it's a hassle, as well. Just skip all the stress and worry, and rent a student storage unit where you can put your things during summer breaks. These units are also great for the school year, if you just have too much stuff and don't want a crowded dorm room.
Using a storage unit adds an important level of convenience to your life and help you relax and take something off your list. School can be stressful, but what to do with your things while you're getting your education doesn't have to be.
Benefits of Renting a Student Storage Unit

Student Storage During Summer
During the summer months, when school isn't in session, a lot of students go home to visit family. Others might stay with friends, or travel around a lot. Either way, they have to get their things out of the dorm room or shared student apartment, so it can be cleaned or updated. With student storage, you can just move your things into the storage unit, lock them up, and then go do the things you want or need to do during the warm weather and long days of summertime. When it's time to go back to school, all your items will be in the storage unit, just waiting for you.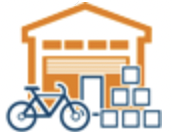 Climate Controlled Storage for Students
Climate controlled storage is usually the best option. It protects your stored items from extreme temperatures, and also regulates the humidity level. That keeps books and papers from growing mildew, keeps clothes fresher, and also protects furniture, electronics, and other stored items from damage that could occur. There's no reason to put your items at risk, when you can choose a climate controlled option and give them an extra layer of protection over a standard storage unit. The peace of mind is important, and you won't have to worry about the cost of replacing items, either. That's definitely an added benefit when you're a student on a budget.
No Long-Term Contracts
You can rent a storage unit on a month-to-month basis, so you don't have to worry about any long-term commitments. Rent it for the summer and move your things out of it in the fall, or rent it all year and use it for additional storage while you're at school, too. It's good to have options, instead of being locked into something that might not work for you. There are easy ways to pay for your storage unit, and most facilities have autopay options, so you won't accidentally miss a payment on your unit while you're having fun with friends or back home visiting family. Then you know your items will be there when you get back.

Security for Peace of Mind While Away
Anytime you're away from your things, you want to know that they're in good hands. Then you can truly enjoy all your adventures, or even just relaxing until it's time for another school year. You need and deserve the peace of mind that comes with knowing your belongings are safely stored away, and you can get that with student storage. Peace of mind is so important, and people underestimate how much it matters to things like your stress level. Rather than spend time worrying about whether the things that matter to you are being protected, put them into a student storage unit and go enjoy your summer.
Your Student Storage Solution
The right student storage solution is the one that's best for you. Choosing the right facility for your needs is an important first step to protecting your belongings and all your personal items when they're in storage. You'll want and need them at a later date, so protecting them is the right choice. Some items could be hard to replace, or they might have a lot of sentimental value that's very important to you.
We offer storage options for students just like you, making it easy and convenient for you to choose the storage unit you need. Different sizes are available, and you can find one that fits all your things. Whether it's just a few items out of your dorm room or you brought everything from home with you to a shared apartment space, there's a storage unit that's right for your needs.
Useful Suggestions for When to Rent a Storage Unit

When You Have a Surplus or Overflow
Having a surplus or overflow of anything is a good reason to rent a storage unit. You probably don't want to get rid of all the extra items if you're going to use or need them, or maybe you bought them for resale. Having somewhere to put them means they won't be taking up a lot of your living space. Companies often use storage units, for example, when they have a product giveaway, or they've managed to make a big purchase on closeout. No matter what kind of surplus or overflow products you have, a storage unit can be a great solution to questions or where to put all the extra items until they can be sold, donated, or otherwise used.

When You Have Furniture or Items That Won't Fit
Having furniture or other big items that won't fit in your space can be frustrated. But you won't have the same space forever, and you might want those items later on. A storage unit is a good solution, and can give you the convenience you need to keep bigger items until you're ready for them. Especially if you're in a dorm room or shared housing with other students, you probably don't have room for a big couch or other large furniture. Even a queen-sized bed might not fit, but that doesn't mean you want to give up great furniture or other big items you could use when you move out.

Sports or Extra Curriculum Items
From the gear you need to play sports to all the equipment you need for science projects or creative endeavors, a storage unit is a great place to put those needed items. You definitely don't want to get rid of them, but your dorm room may just not have the kind of space you hope for. If you're an art major, your storage unit can hold canvases and sculptures. If you play football, all your pads, uniforms, and extra gear can fit, too. There's no reason not to choose a quality student storage option, allowing you to focus on school and know you can get to your items when you need them.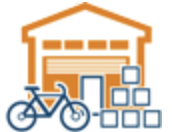 Sharing a Unit With Other Students
When you share a unit with other students you typically have a shared living space and your own bedroom. Many dorms also come at least partially furnished, so there isn't a whole lot of space for your own things. A storage unit is the answer, since it lets you keep everything you need and still have room in your student accommodations. Often, students agree on what each one of them is bringing, and then they may share some of their items with one another. That's a convenient way to need less, but if you're not comfortable sharing certain belongings you can put them in a storage unit for their security.
Frequently Asked Questions
Students use self storage units over the summer months when they need to protect their belongings on a break from school. They may also use storage during the school year, if some things don't fit in their dorm room, or they have sports or other activities that take up space.
Some storage facilities near colleges and universities offer discounts for students. It's important to ask before renting a unit, as you may be able to provide your student ID information and pay less for your unit. Saving money as a college student can be very important
There's no rule against sharing a self storage unit with other students. Just make sure you talk to the facility about whether all your names will be on the contract and what kinds of responsibilities you have. You want to trust the students you share with, too, since you'll have access to each other's belongings.
List of cities with self storage