There are endless reasons to use self storage units, and they are safe and affordable
There are endless reasons to use self-storage and they are safe and affordable. Renting a self storage unit is invaluable for reducing clutter both in the home, business, or office environment. There is a common misconception that self storage is mostly used by hoarders but that couldn't be farther from the truth. Regular, everyday people often have self storage needs. Having a self-storage unit, whether a large or mini storage space is needed, can prove beneficial for large and small home owners with too much stuff, filled garages that need cleaning, college students that need a place to store their dormitory possessions in-between semesters, and even business owners that need a space to store inventory or supplies. It can facilitate easy organization and even helps with time management.
Renting a self storage unit is great for:
College students - College dorms are notoriously small so a little extra space is always useful. Students who attend college far away from home can utilize self storage to ensure that they can bring as many of their belongings with them without comprising the space in their already cluttered dorm rooms. Since college kids tend to be strapped for cash, renting a self storage unit can reduce the likelihood of needing to stock up on certain items that they can easily bring from home and store. Parents can buy the essentials in bulk and rent a self storage unit near to campus to ensure that they never run out of necessary items. A self storage unit can also be used to store the items in a door room during breaks.

Storing vehicles - Have an old, vintage car that you absolutely love? Or, perhaps you have a vehicle that is not currently in use but you are not ready to sell it yet. Maybe your car is out of commission and the residence rules of your neighborhood forbid you from keeping it outside your home. Whatever the situation may be, renting a self storage unit provide a safe and secure place to store your vehicle. Climate-controlled self storage units, which can regulate the temperature, are a great option for storing vehicles.

Moving or downsizing and other home-related projects - Imagine your lease expiring before you've found a new residence. This is a stressful situation that is all too common. Renting a self storage unit temporarily can help to offset some of the stress that is involved in the hectic moving process. If your new home is not yet ready, then a self storage unit is perfect while you get things sorted out. Additionally, if your new home is significantly smaller or you are just interested in downsizing without parting ways with your belongings - then look no further than a self storage unit. Self storage can also come in handy when remodeling your home. If you are working on a large-scale home improvement project and need a temporary place to put furniture, then a self storage unit is a convenient option for doing so.

Small business owners - Whether you are just starting out or you've been in business for a while, extra space is always welcome. If your business involves inventory, then it may feel like your products are taking over your home when you work for yourself. A self storage unit can help small business owners get organized and free up extra space around the house. General contractors can use self storage units to store tools and equipment. Sales professionals can use them to store products. Just about any business owner that deals in physical products can use a self storage unit to make their lives a little easier.
Is it Safe/Secure to Use a Storage Facility?
The storage facility you choose should clearly state how they will provide a secure experience for your stored possessions. Security for self storage units are not all created equally so it is important to do adequate research before choosing a self storage facility. Many people store thousands of dollars worth of items in these self-storage units so it is important to compare the different companies and choose one that will keep your goods safe when looking for nearby self storage units. Contact the self-storage facility or take a tour and note if they have:
Secure, well lit and clean self storage units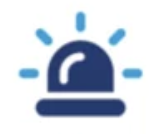 A well-lit gated community - Whether or not you plan on accessing your self storage unit after business hours, adequate lighting is still important. It can be a deterrent to people who regularly prowl self storage facilities looking opportunities to break in due to lax security.

Computer-controlled access - A reliable and well-run system is important for protecting your self storage unit and the items inside. When looking for self storage facilities, ensure that they have a high-quality control system that can monitor the unit effectively.
Surveillance cameras - When looking to rent a self storage unit nearby, cameras on the property are essential for keeping your items safe. They can help with providing much needed evidence in case of a crime. Also, like good lighting, they disincentivize people who sometimes scope out self storage units to break in.

Alarms on each storage unit - Most self storage units have a security system for the facility but you should also inquire about protection for units. Alarms, in addition to your own locks, on each self storage unit are a great way to ensure you have peace of mind when storing your belongings.
Frequently Asked Questions
People use self-storage for various purposes, ranging from temporary storage during a move to long-term storage for items they don't have space for in their homes. One common reason is downsizing. As people transition to smaller living spaces, they often find themselves with an abundance of belongings they can't bear to part with. Self-storage provides a convenient and secure solution to store these cherished possessions.
The cost of self-storage varies depending on factors such as location, unit size, and additional features. On average, you can expect to pay between $50 and $200 per month for a standard storage unit. However, keep in mind that prices can fluctuate based on supply and demand, so it's essential to do your research and compare prices from different facilities in your area.
Choosing the right storage unit size is crucial to ensure you have enough space for your belongings without paying for unnecessary extra space. Start by making an inventory of the items you plan to store and estimating their total volume. Most storage facilities provide size guides or online calculators to help you determine the appropriate unit size. It's always a good idea to visit the facility in person to get a better sense of the available sizes and see the units firsthand.
Proper packing and organization are essential to maximize the use of your storage unit and protect your belongings. Start by using sturdy boxes and packing materials to ensure the safety of your items. Label each box clearly to make it easier to locate specific items later. When storing furniture or large items, disassemble them if possible to save space. Create walkways in your unit to access your items easily, and consider using shelving or pallets to keep your belongings off the ground. Lastly, remember to place frequently accessed items near the front for convenience.
List of cities with self storage